Science, at its core, is an endeavour to understand and explain the natural world through empirical evidence and logical reasoning. While theoretical models and mathematical equations play a crucial role, observation lies at the heart of scientific inquiry. The phrase "seeing is believing" resonates deeply within the scientific community, as it encapsulates the fundamental importance of direct observation and empirical evidence in advancing our understanding.
Observation not only serves as a means of generating data but also sparks curiosity and inspires new avenues of research. Remarkable scientific discoveries often stem from keen observations of unexpected phenomena or phenomena that defy existing theories. Observational anomalies challenge scientists to question prevailing knowledge and develop novel explanations. Thus, observation not only confirms existing beliefs but also acts as a catalyst for scientific progress.
The rapid advances in technology and the development if imaging methods across the full scale of biological organisations is revolutionising our ability to visualise the inner workings of macromolecular complexes, organelles, cells, tissues, organs and whole organisms. Being able to see biological processes unfold in real time allows us to understand the mechanisms of life as well as disease.
EMBL has recognised the importance of keeping the scientific community informed about the changes and developments in technology and established the first symposium of the series 'Seeing is believing' back in 2011. This bi-annual event has embraced novel imaging technologies that open new windows for biological discovery, including single-molecule and super-resolution, light sheet and correlative light electron microscopy and has always attracted many scientists from around the globe.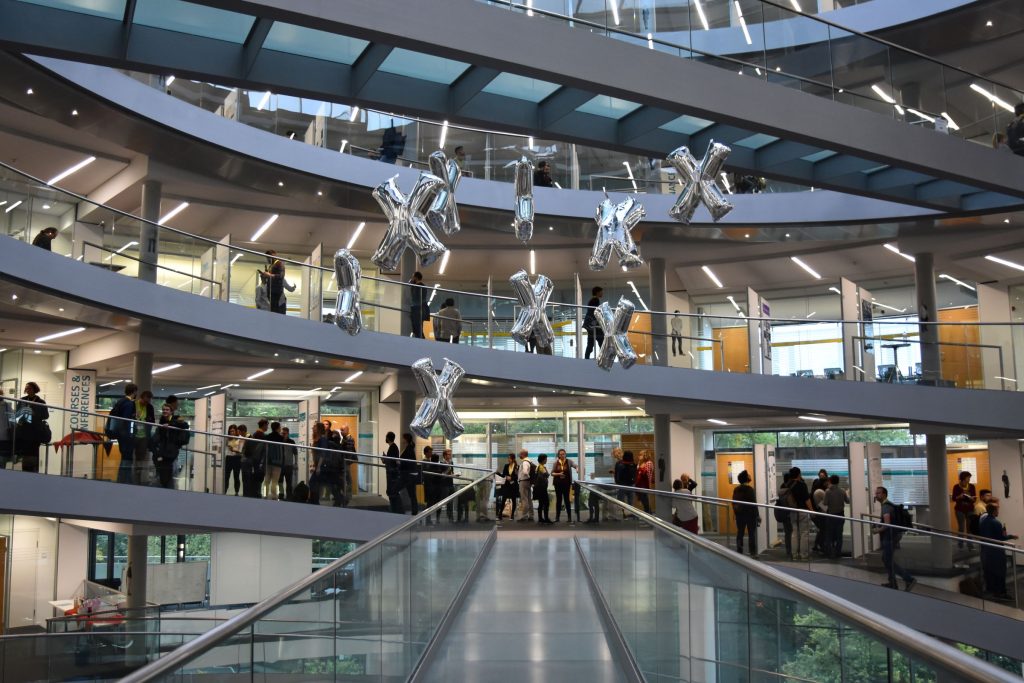 The next EMBO | EMBL Symposium 'Seeing is believing: imaging the molecular processes of life' will take place from 4 – 7 October 2023 in Heidelberg and virtually. With the abstract submission approaching fast on 12 July!

This symposium will bring together the leading developers of imaging methods with cutting-edge applications that illustrate how imaging can answer biological questions. We will emphasise methods that can capture the dynamics of life, spanning the whole range from molecular resolution to imaging of whole organisms.
Past participants said about the symposium:
"The EMBL symposium was well organised and executed. The combination of field expert talk and technical field talk made researchers very much aware about subject research and available advance imaging facility and their applications." – Dr. Vijay K. Verma Dept. of Microbiology University of Delhi South Campus, India
"I was happy to attend this amazing meeting full of talks showing incredible combinations of the most recent state-of the-art techniques, some of which even looked like being from far future or sci-fi." – Marketa Schmidt Cernohorska, Max Perutz Labs Vienna, Austria
Session topics this year will include:
Dynamic super-resolution imaging
New approaches in imaging
Probes & biosensors
Organismal and intravital imaging
Cross-scale imaging
Image analysis & modelling
Through careful observation and analysis, scientists have made ground-breaking discoveries that have transformed our understanding of the universe. As we continue to push the boundaries of knowledge, the phrase "seeing is believing" remains a guiding principle, reminding us that direct observation and empirical evidence are the pillars of scientific progress.